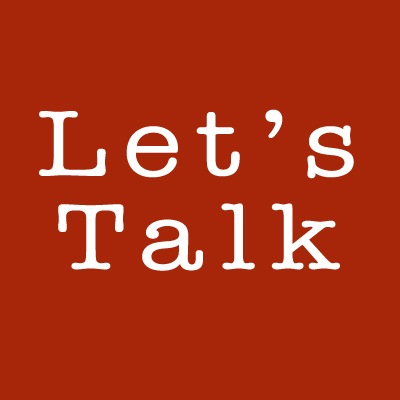 I was leading a track on Facebook recruiting, when Pete Linas of Bullhorn Reach commented how a small change to their candidate interface. The tab to apply for a job used to be labeled "Apply.". Bullhorn Reach allows you to share jobs with all of your network on Facebook, LinkedIn or Twitter, or with targeted connections.
If the candidate clicks on the link to the job, they get the full job description.
What the team at Bullhorn did was quite simple, they changed the tab to read:"Lets Talk." Now this seems like a small change, but it made a massive difference to the level of response which increased significantly. What this story really illustrates to me is the difference between applying and talking. There are those job seekers who will hit any application because they are desperate for a new opportunity, perhaps they are out of work.
The process of applying is a big commitment to the working candidate or passive jobseeker. They need more than a job spec before they want to share their C.V. In the past, they may have gone to the effort of forwarding their details, but in reality,many wouldn't. The invitation to talk encourages the possibly interested or vaguely curious to explore more,and become candidates if the fit is right.
Engaging at this stage of the process is great for recruiters because they can start the filtering or selling process much earlier. I remember speaking with Greg Savage at #trulondon3 about his decision to take jobs off the corporate website, whilst he was C.E.O. of global marketing recruiters, Acquent, and connect job seekers direct with recruiters, working in their field of interest. This proved to be particularly succesful for Acquent, and is a strategy he has taken in to his new business Acquent.
The reasoning behind this is that recruiters can quickly identify those candidates that are on the money at point of entry, and start to establish a personal relationship quickly. One of the big impacts of the recession on job seekers is that they are far more likely to drop out of the process. The relationship and trust between the recruiter (corporate or third-party) is key in influencing decisions particularly the offer stage.
Equally, by identifying those candidates that don't fit the bill at entry-level means you can manage expectation. Great for your employer brand and a real-time saving down the line. It worked for Acquent, so it is no surprise that the Bullhorn Reach switch from "Apply" to "Lets Talk" made such a difference. Social gives job seekers accessibility and opportunity to engage when they want to do it most.
My experience from the Facebook projects that I have been involved in recently is that potential candidates don't really want to ask about job descriptions. They are more interested in the application process, skills needed and culture/environment. The key-consideration is to make sure that anyone offering the talk option,then you need the infrastructure to engage. If a potential candidate wants to talk, then they want to talk now. A post and pray approach means that recruiters can gather response and come back in their own time. Speed is an issue in a competitive sector, but there is the luxury of  being able to manage communication after the application process.
Adjusting your own process and marketing from apply to talk to, has many benefits if your ready for engagement. Not least, the increased commitment from candidates and significant growth in candidate flow.
Bill
Links