I'm really excited about the next instalment of #trulondon, which has the makings of our best event ever. With 50 tracks and 48 track leaders, it is packed end to end with great conversations, from the first track at 10.00 Wednesday morning, through to 5.00 on Thursday evening.
Aside from the conversation, there's plenty more going on during the event. Wednesday 22′nd will feature a full day of livestream broadcasting from the Jobsite studio, with interviews and panel chats from many of the track leaders and participants on a whole range of issues. You can follow the livestream, twitter feed, flikkr feed and all other content on the #TruLondon5 site, brought to you by our friends and sponsors Jobsite. You can find the dedicated site HERE.
New for this year we have added a livelab, which is going to be a bit of a hack to build a model career site over the 2 days of the event. The idea is that each hour will feature a different planning topic which anyone can contribute to, followed by builds by trying to turn the concepts in to a working model. At the end of the event we hope to have a model site which will be available for anyone to see and benchmark their own site against. It's quite a challenge, but I'm sure we can do it.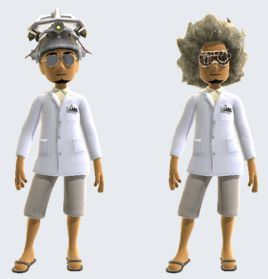 The areas we think we are going to be looking at, which is open to change according to your opinions, are outlined below:
TruLondon – Career Websites Lab -Applying science to define the ideal career website
The Brief – Day 1
Defining a career website

TruCareers – The Tru career website
Who is it for employer or candidate
What is it – a job board, an information platform, a community platform, gateway to the ATS
Defining the audience

Active job seekers, semi active, inactive
The visitor personas
Where do they hang out, what do they use: Search engines, social, job boards, offline, mobile
What should a career website contain

Brainstorming functionality and content
What is most important

Defining what is important for the individual personas
Scoring functionality and content
Defining the wireframe structure

Defining the user journey and what they need to see/access
Defining the Home Page
Defining a Job Family Page
Defining the wireframe structure

Defining a Page focussed at an active jobseeker
Defining a Page focussed on a less active job seeker
Build the wireframe before day 2
Presenting the prototype

Feedback
What would you change – why
The candidate experience

Expectations low or high
Employer requirements, volume, filtering, prescreening
Using channels

Content via Facebook, LinkedIn, blogs etc
Do you stay in channel or direct to career platform
Capturing information, how do we…

Register (LinkedIn, Quick Apply, CV Parsing, iProfile)
Follow
Express interest
Apply
Mobile
Continuing the engagement, linking with other platforms

ATS
Talent Community
CRM
The livelab will be facilitated by David Johnston of 4MAT. Should be a very interesting two days.
Wednesday evening will feature 2 events. 6.00 – 8.00 in the downstairs area will host the Mashable Meetup, "Lets talk tech-london", for anyone with any talk left in them. These meetups are happening across the world, with a total of 1,529 events happening around the world, making #tru a part of the wider tech community. You can find the details and register for the meetup HERE.
The main event of course is #trulondon.
You can view and download your own copy of the schedule HERE
As this is an unconference, tracks will be subject to change. To make things easier, we will be announcing the tracks that are going on each hour in the main room. There will also be a help desk near to the entrance if you need any help or direction.
Thanks once again must go to our sponsors who keep making #trulondon possible. Let the conversation start!
Bill
BTW: There's 3 tickets left,. Get 1 while you can!