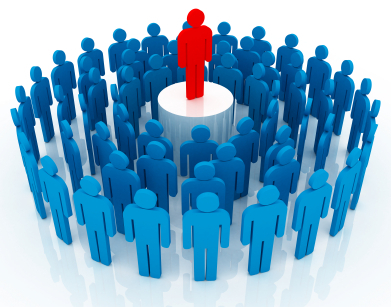 I'm just back from the excellent Recruiting Innovation Summit at Facebook, and a very lively #truSanFran, sponsored by Bullhorn Reach and hosted by BranchOut.  I ran a track on Influence that had a few key take-aways that I think are worth sharing for consideration and further discussion. With John Sumser in attendance, you just know that any conversation on the topic of on-line influence is going to raise a few eyebrows and create a bit of controversy. I know that each time he publishes one of his HR Examiner/Trakkr index top 25 on-line influencer list, the comments and twitter streams go in to meltdown. Everyone has an opinion, many not complimentary about the list. So much talk, that his own Klout ranking goes up about 10 points. He is one of the leading provokers of conversation and comment on the topic, and that is perhaps the best definitions of what on-line influence is, causing discussion, comment and expression of views. My own view is that the controversy lies in the term influence. There is no doubt that on-line influence is very different to traditional influence, which is longer term and built over time. i prefer the term impact, because this best describes what is being measured by instruments like Klout. An interesting comment to come out of the Recruiting Innovation Summit from 3 of the 5 presenters was that they referred to Klout in order to identify who is active in the social channels, and to involve those with the highest scores in social recruiting projects and social referral programs. I have used the information in the same way to identify potential Brand Advocates, and it has proved both accurate and successful. The conversation from #TruSanFran came to a few interesting conclusions which are worth sharing:
1:  On-line influence is short-term related to activity.
2: Influence fluctuates and changes hands. As one influencer wins work and gets busy, so activity drops and influence changes hand.
3: The top ranked influencers are usually consultants or vendors, rather than practitioners. This is because they(and I include myself in this category), have the need to use the channels to promote their expertise. It is considered part of their job.
4: Influence usually impacts much more on those first joining a channel or a field, looking for new sources of information in an area of interest. They are looking for "influencers". Twitter uses klout to recommend  follows to new users when they set up a new account. Those with the highest rankings, usually have the most points of contact across a range of channels, and new users are looking for content, and to subscribe to those who appear to have a level of knowledge.
I think the real problem with discussing on-line influence is that people get hung up with the numbers allocated by instruments like klout, and focus on the headline number without looking deeper in to the ratios being measured.
I'm always most interested in my own score for Amplification and Network Influence. This tells me how effective i'm being within the social channels. Over the last 2 weeks I've not paid a lot of attention to posting in Facebook, though I have been busier on twitter. When looking at the reasons for a decreased score in Amplification. (I dropped 1 point in the last day.) When I logged in to klout, this is explained in this section. While i accept that it is by no means absolute, it is a guideline of things to think about, if you are serious about using social channels for recruiting and branding.
What are your thoughts? Real influence or effluence?
Bill