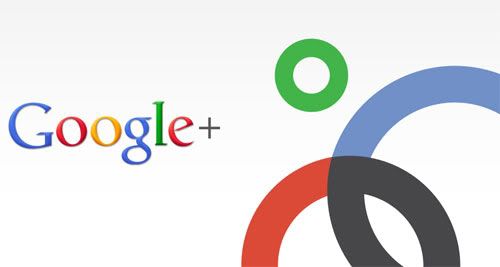 Like many of you I have signed up for Google+.The invite took a while to come through, and having had a play around with the channel for a few days, my thoughts have turned to how it could be used for recruiting.  None of these ideas are properly tested yet, so they could turn out to be rubbish, but these are my thoughts: You can group your contacts in to circles and control the content that you share with just this group. This means you can create circles for candidate groups around job or skill groups e:g: Graduates, Students, Java Programmers etc, any discipline you want. You decide who to invite and accept in to this circle, and you can create multiple circles. By sharing focussed content in to these circles specific to the discipline as well as the right type of employer content, you can concentrate engagement with this targeted audience. A great way to build relationships around relevance and interest. You can invite people to the circle even if they are not on Google+. People can choose to accept messages via e-mail and can comment and reply in this way. Profiles of members of the circle can only be seen by other members, so there's no wall posting respecting privacy. You can invite people to join Google+ and your circles in a number of ways. If you have a g-mail account Google plus will suggest people to invite or connect with. Most appealing to me for building talent circles is to export your contacts from LinkedIn by the circle you want to invite them in to, using a CSV file. To do this follow these simple steps:
1: in google+ create the circles you want to invite your talent groups to join. To set up a circle go to the circles tab on Google+ and click on the "create a circle tab". Add one contact to keep it open, (you can remove them later) and label it in order to remember it. Create the circles you want.

2: Go to your connections page on LinkedIn and filter your contacts to select those that meet the circle you want to populate.

3: Export your contacts (the feature to do this is located at the bottom right hand side of the page.) Export the contacts as CSV file and save this to your desktop.Label the CSV file by the same name as the circle you want to populate.

4: Repeat actions 2 and 3 for all the circles you want to create. 

5: Open your g-mail account and select import from the "more actions" tab. import the CSV file you want to add.

6: Export your g-mail contacts in to Google+ and add them in to the circles created.
This might seem long-winded but once you've built the initial talent circles from your LinkedIn contacts you have a great base to start building contacts and sharing focussed content.
Another great place to find new contacts to add in to your newly formed talent circles is www.findpeopleonplus.com. It's a brilliant site with 950,000 profiles already indexed from Google+. You can search for people by name, profession, location, in fact any word or combination that might be in a profile and it supports boolean logic. A fantastic place for sourcing talent to add to your talent circles. You invite people to join your talent circle by adding their name to the "find people" tab on Google+.  This will take you to their profile to review, and in the top right hand of the screen there is an "add to circles" tab. This brings down a drop menu of your circles and you can add them. The profile page also shows you how you are connected with them if you need a mutual introduction, how many people follow them and they follow. you can see the individual profiles they follow and who follow them, and add them to your circle with one click. The potential for sourcing and adding in this way is very exciting! and simple to do.
The other feature I think has possibilities is the hangout feature. This is a live broadcast feature where you can communicate with anyone you are connected with either one to one, by circle or all contacts. You go live and can be seen by anyone inside your circles, as well as inviting new people from outside. I've seen how effective livestream broadcasts can be on Facebook fan pages, the live face time is great for engagement and getting your message across in a personal way. Going live is not for everyone, but it has real potential.
These are my immediate thoughts on how you can use Google+ to recruit. After the disappointment of wave and buzz, plus has real potential. the take up and response has been fantastic, 10Mn users already and the launch of invites has been staggered. I'm going to be talking more about Google+ in the google track at #truBostonto see the thoughts of others. you should join us next week!
Bill
PS: I've just read from none other than Chris Brogan in a Google+ message that this is now the number one referer to his blog, so the +1 buttons also have great potential reach!