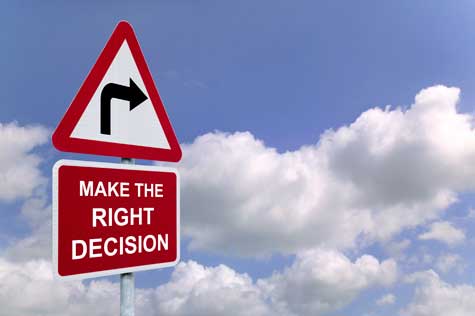 I was recently asked to contribute to an e-book aimed at third party recruiting firms. I will share the links when the book becomes available. but in the meantime, this is an exert on my thoughts on some of the challenges the recruitment industry faces from corporate recruiting to technology adoption.
Agency recruiters and social-media.
The recruitment agency market in the UK is facing its toughest period of completion, with the challenge coming on 3 fronts: Direct sourcing, data and candidate demands.
Social media makes direct sourcing a logical choice for many corporates. In the past agencies have been able to retain a strong position because they have been the default source of hire for most companies. HR depts. Have lacked both the time and expertise to source the best talent, so agencies became the natural choice. Over the last few years we have seen more businesses appointing talent acquisition teams set up, with many of the practioners switching sides from recruitment companies and bringing their expertise in house.
It is easy to assume that this is all about cost saving, and whilst there is some merit in this, with companies like Riccoh and Oracle claiming to have reduced spend by up to £3Mn in one year, I believe the real reason is closer to greater efficiency and employer branding. Corporate companies are now looking to employees to be their brand advocates through social media activities like blogging, video etc. in on-line places like Facebook, YouTube and Twitter. LinkedIn in particular have simplified the process of identifying talent and making approaches. The recruiter products are geared to corporate recruiters, with extra features and capability that is not available in the agency recruiter versions. The smoke and mirrors of locating talent is fast disappearing, taking away some of the agency recruiters competitive advantage. Having names and details of people in a database is no longer a real benefit. When everyone has a social footprint. People are easy to locate. Agency's need to be thinking about what corporate businesses are willing to pay for and it is about value. This means recruiters need to be able to offer more than a CV service. They will pay for expertise, advice and relationships with hard to find candidates in niche areas. Recruiters need to invest time and resource in to building and maintaining these relationships ahead of requirement. It's a big shift from the current transactional model.
Corporate companies feel that only they can sell their employer brand and tell their story. They are also leveraging social referrals and employee generated content to drive the pipeline of applications. Other businesses are looking to technology to develop talent communities and talent networks to profile and engage with potential candidates for now and in the future. Recruiting is moving from the need now transactional model to one that is more about relationships built over time. Looking in to the not too distant future it is conceivable that anyone will have access to profiles to anybody. The big closed database that used to be the biggest selling point for agencies is rapidly decreasing in value.
In terms of employer brand, an increasing number of businesses who are not yet ready yet to take on all of their own sourcing and recruiting are looking to RPO as a half-way house solution. This is less about "rent-a-recruiter", and is more about combining recruitment expertise with employer brand and the story of work. This presents some opportunity for either those agencies that currently offer an RPO solution or have the capability to develop this service. Genuine recruiting partnerships means their work story becomes your work story, and gives agencies the opportunity to stay involved.
As previously mentioned, the big challenge is really around data. In the past, a recruitment businesses value was built around the data they "owned" and controlled. The size of database and information held by the business was a big factor, and agencies inevitably fought to store and protect everything. Today, there is no value in data itself. The real value for investment purposes is a businesses capability to interpret and use data. Much of the data held in a traditional data-base becomes out of date on the day it is submitted. A CV is only relevant for a short space of time. LinkedIn is becoming the professional reference point for people. This is increasingly stretching well beyond recruiting. When someone calls you or you meet somebody new, the first place you look is their LinkedIn profile. It used to be Google, now it's LinkedIn. The result of this is that a LinkedIn profile is fast becoming the most up to date career and skills record of a person, it's current and updated in real time. This means that there is no need to keep the data, only the location of the data. What is important is how you organise access and tag the data for retrieval. Tagging is everything for searching and sourcing. It is about information retrieval rather than information storage. The traditional recruitment databases will need to play catch up with this, and recruiters will need to catch up and facilitate this.
Recent research conducted by the Evenbase Group, which includes brands like Jobsite, Broadbean and Jobrapido shows that the wants from candidates are almost the opposite of the wants from recruiters. The biggest divide is over mobile compatability. Traffic to job boards and career sites is increasing significantly month on month, yet the demand for mobile capability from recruiters is negligible. This highlights the gap between the thinking of job seekers and recruiters. Recruitment companies should be reviewing their mobile capability now and ensuring that candidates can access content, browse jobs, sign up and apply with any device. Mobile is not a luxury; it is fast becoming a necessity.
These are my thoughts on the near future. In order to compete with corporate brands for in demand talent, agencies are going to have to learn to engage in the places that candidates want to. This means adopting new skills and investing time in relationships. Recruiters are well equipped to make this shift, the next step is recognising the need and building the foundations.
Just my thoughts, love to hear yours,
Bill